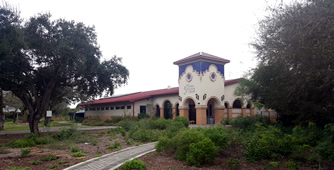 Our Mission
"To provide educational opportunities and to foster appreciation and understanding of the Lower Rio Grande Valley's unique natural communities of flora and fauna."
Six-Acre Urban Paradise
The Valley Nature Center's 6 acre park is home to a wide variety of the LRGV's native plants and animals. Many plants were transplanted during the past 25 years to this protected area from sites which were slated for development. There is an on-going effort to enhance the plant diversity of the park. This aim is for protection of local plant species diversity as well as to make diverse food and habitat available for resident and migratory wildlife. By strolling the 1 mile of trails of the Nature Park, one may examine plant species native to such diverse areas as the Sabal Palm Grove, Arroyo Colorado Brush, the Barretal, Coastal Lomas, and the Chihuahuan Thorn Forest.
The Lower Rio Grande Valley is one of the top birding and butterfly destinations in the United States. Wander around our trails and you'll know why Malachite and Pixie butterflies, Plain Chachalacas, Great Kiskadees, Buff-bellied Hummingbirds, Texas Tortoises, Eastern Cottontail Rabbits, and several lizard and amphibian species can all be seen here. Our park is a wonderful natural oasis in the middle of the city and includes:
Cactus Gardens

Butterfly Gardens

Bird Feeding Stations

1/4 Acre Wetland

Board Walk

Small Ponds

Walking Trails

Wide Diversity of Native Plants

Native Plant Nursery

Interpretive Signage

Native Wildlife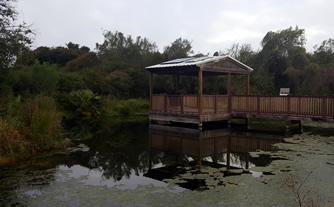 Environmental Education
We offer a wide variety of exceptional educational programs and events throughout the year including:
School Field Trips

Live Animal Presentations

South Texas Natural History classes

Nature Camps for Children (summer)
Please see our "Resources" page for more information on our classroom friendly science and biology curriculums, Richard Moore's nature DVDs and so much more!