Sign up early for Spring Chirp
Spring Boutique Birding Festival
Come on down to Weslaco, Texas, the place to be in the Spring for an excellent variety of wild birds, butterflies and even dragonflies which is unlike anywhere else in the USA. The Lower Rio Grande Valley is the home of many great birding sites, and Weslaco sits smack dab in the middle and is certainly one of the valley's jewels. Weslaco is small by city standards, but situated as it is near the banks of the Rio Grande, supports a large array of birdlife found in few other places. With close proximity to both the Progreso and Donna International bridges we are a destination that has something for everyone.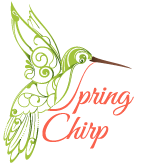 Weslaco in the Rio Grande Valley are an ecological crossroad, where subtropical, Gulf Coast, Great Plains, and Chihuahuan desert climates come together. Birds from the Central and Mississippi flyways go right through the area on their way to and from Mexico, Central and South America. Weslaco and the Rio Grande Valley is the primary corridor in the spring for the raptor and hawk migration.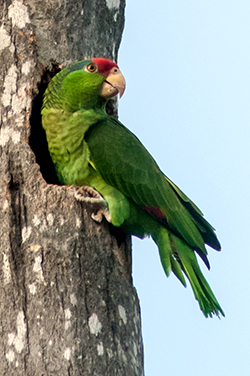 Whether you are a beginner or experienced enthusiast with premium field trip locations and exclusive access to private properties you can explore this renowned birding Mecca for species such as Plain and Piebald Chachalacas, Green Jays, and Hummingbirds, and a number of Mexican species of seasonal migrants which are regularly found here and are nothing but extraordinary.
Field Trips & Educational Activities for Beginners – Experts
Private Gardens and Guided 'Hot Spot' Tours
Lunch and dinner included each day.
To learn more about Spring Chirp such as where to stay, what to do, and how to participate, simply explore this site!
Come see for yourself why the Rio Grande Valley has earned worldwide recognition for its outstanding birding spots, inviting thousands of visitors each year to discover its remarkable assortment of preserves, refuges, nature parks, trails, and more.
The Valley Nature Center is honored to host Spring Chirp Festival. Our goal is to provide attendees a fulfilling and rewarding experience. From April 25 - April 28, 2018, registrants will spend 3 days exploring renowned public lands and private properties with world-class trip leaders. The Festival is taking place during one of the prime birding seasons, when you may reasonably expect to see more than 50 species in a day. There is a fieldtrip selection available for those with limited mobility with very few spaces available. All trips are a first come first serve basis.