Welcome to Valley Nature Center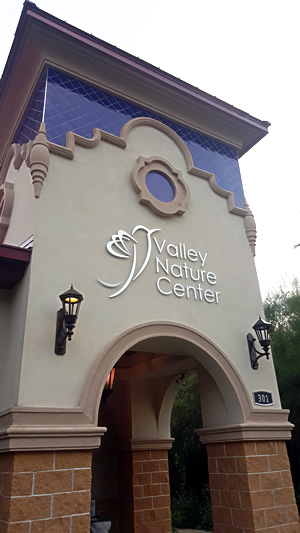 The Valley Nature Center's 6 acre park is home to a wide variety of the LRGV's native plants and animals. Many plants were transplanted during the past 25 years to this protected area from sites which were slated for development. There is an on-going effort to enhance the plant diversity of the park. This aim is for protection of local plant species diversity as well as to make diverse food and habitat available for resident and migratory wildlife. By strolling the 1 mile of trails of the Nature Park, one may examine plant species native to such diverse areas as the Sabal Palm Grove, Arroyo Colorado Brush, the Barretal, Coastal Lomas, and the Chihuahuan Thorn Forest.
The Lower Rio Grande Valley is one of the top birding and butterfly destinations in the United States. Wander around our trails and you'll know why Malachite and Pixie butterflies, Plain Chachalacas, Great Kiskadees, Buff-bellied Hummingbirds, Texas Tortoises, Eastern Cottontail Rabbits, and several lizard and amphibian species can all be seen here.
---
A Secret Garden in the Heart of the Rio Grande Valley
The Valley Nature Center is the oldest nature center in the Rio Grande Valley, and the only non-profit center fully dedicated to environmental education south of San Antonio and east of Eagle Pass. Our new state of the art green facility was completed in October 2014. Interactive displays are a fun way for the whole family to learn about all of the wonderful and diverse plant and animals that are here in the Rio Grande Valley.
301 South Border Ave / PO Box 8125
Weslaco, TX 78599-8125
(956) 969-2475
(956) 969-9915 - Fax

This email address is being protected from spambots. You need JavaScript enabled to view it.